Preferred Strategy
Ended on the 8 February 2019
Foreword
As the Executive Board Member whose remit is Strategic Planning, I am pleased to present the Draft Pre-Deposit Strategy for the Revised Carmarthenshire Local Development Plan (LDP) for public consultation, along with the Initial Sustainability Appraisal / Strategic Environmental Assessment and the Habitats Regulations Assessment Screening Report.
Since the Council resolved to commence work on a Revised LDP, we have been listening to the views of a wide range of stakeholders and partners. Whilst I remain confident that parts of the Current / Adopted LDP are working well, it is important to understand what needs to be looked at again as part of the review process.
There has been a strong emphasis placed on engagement and consensus building in accordance with the Revised LDP Delivery Agreement. This includes meetings of the Key Stakeholder Forum, a Town and Community Council Seminar and online consultation.
I am particularly pleased that we have established the Developer Forum, which has provided a platform for dialogue with a range of developers and housebuilders. I would like to thank everyone who has provided valuable assistance in terms of evidence gathering, consultation feedback and for participating in the plan making process to date.
Whilst taking account of a range of plans, policies and programmes, the Draft Pre-Deposit Strategy is an important first step in agreeing a locally distinctive means of shaping the future use of land within our County up to 2033. As such, the Plan takes account of our County's unique characteristics and qualities and I am very pleased to note the alignment with the Carmarthenshire Well-being Plan and other strategic documents.
In terms of growth, the Draft Pre-Deposit Strategy seeks to recognise the diversity of our County and its communities, whilst acknowledging the need for balanced growth. It seeks to deliver 9,887 homes and provides an opportunity for a minimum of 5,295 jobs to be created across the County by 2033. It proposes to do this across a settlement framework, based on six defined 'clusters' within a hierarchy of settlements. This allows for growth to be distributed in a sustainable but responsive way.
My thoughts now turn to the formal consultation and I would encourage as many of you as possible to submit comments. All duly made comments will be reported back to the full Council. Whilst this is an early stage, it is important that we hear all of your views if we are to achieve our goal of formulating a land use plan that can assist in delivering our vision for "One Carmarthenshire"- whether it be in urban or rural areas of our County.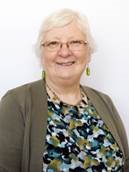 Cllr Mair Stephens
Deputy Leader of the Council
back to top
back to top